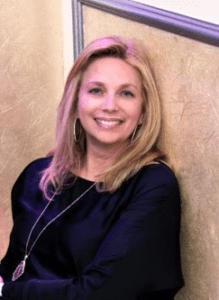 In 1990, Stefanie Bartell started her career in events as the Banquet and Catering Manager for Canastel's Restaurant, Wolf's Sixth Avenue Delicatessen, and Herald Square Delicatessen in NYC. Her responsibilities included the planning and execution of various in house and off premise events. Some of her successes include the kick-off event for the 1992
Democratic National Convention
, the annual televised charity dinner for
United Cerebral Palsy
and a gala event for over 3000 guests of Deloitte & Touche.
In 1993, Stefanie was promoted to the position of
Director of Special Events
for the
Harley Davidson Cafe, New York
. With the assistance of a public relations firm, Stefanie put together the opening bash for the Cafe, as well as other noteworthy events including the
Howard Stern Book Signing Party, the Pay-Per-View "Baywatch" Special
with David Hasselhoff, Marla Maples and Donald Trump, all back-stage catering for the
1995 MTV Video Music Awards
at Radio City Music Hall, and several record label release parties for
Sony Music Canada, Arista Records and Motown Records.
In 1996, Stefanie once again sought to expand her resources and joined the PGI Company, Safaris. It was here that she learned the Destination Management end of the business that included meeting planning, transportation, tours and team building. Working with such renowned companies as
Nike, Mercedes Benz of North America, American Express and Prudential Securities
, Stefanie quickly proved herself to be a strong force in handling every facet of meetings and events management.
In 1998, Stefanie formed SBZ Events…a full service event planning and production company. With her new venture, Stefanie has planned a wide array of corporate and social events. Clients include
D. E. Shaw & Co., Fortress Investment Group, ABC Television, The Robin Hood Foundation
and private events for many of the heads of these firms. Her attention to detail and her knowledge of luxury brands has allowed her to stay ahead of the event trends and produce events that exceed client expectations.